NB MILANO
We are constantly seeking deep relationships with nature.
The leading idea is to create solid objects with understated elegance, made from extraordinary materials that evoke nature and are able to transcend time.
An idea that enhances natural building materials and focuses on the harmonious coexistence between man and nature and aims to create a new balance between the built environment and the natural environment.
We designs objects and furniture characterized by a strong contamination between different eras and styles and by careful observation of nature, its perfect imperfections, colors, elegant forms, and materials.
We design and produce our works thinking that the appeal of objects lies in their uniqueness and ability to cross time.

The making of the different components of each piece is entrusted to some of Lombardy's most renowned artisans specializing in metalworking, upholstery and cabinetmaking.
One of the fundamental characteristics of our production is the use of exclusively natural materials and finishes; the exotic and European hardwoods are hand-polished with pure beeswax; in the interiors of the cabinets, compartments and drawers, Calabrian bergamot oil is added to the scented wax.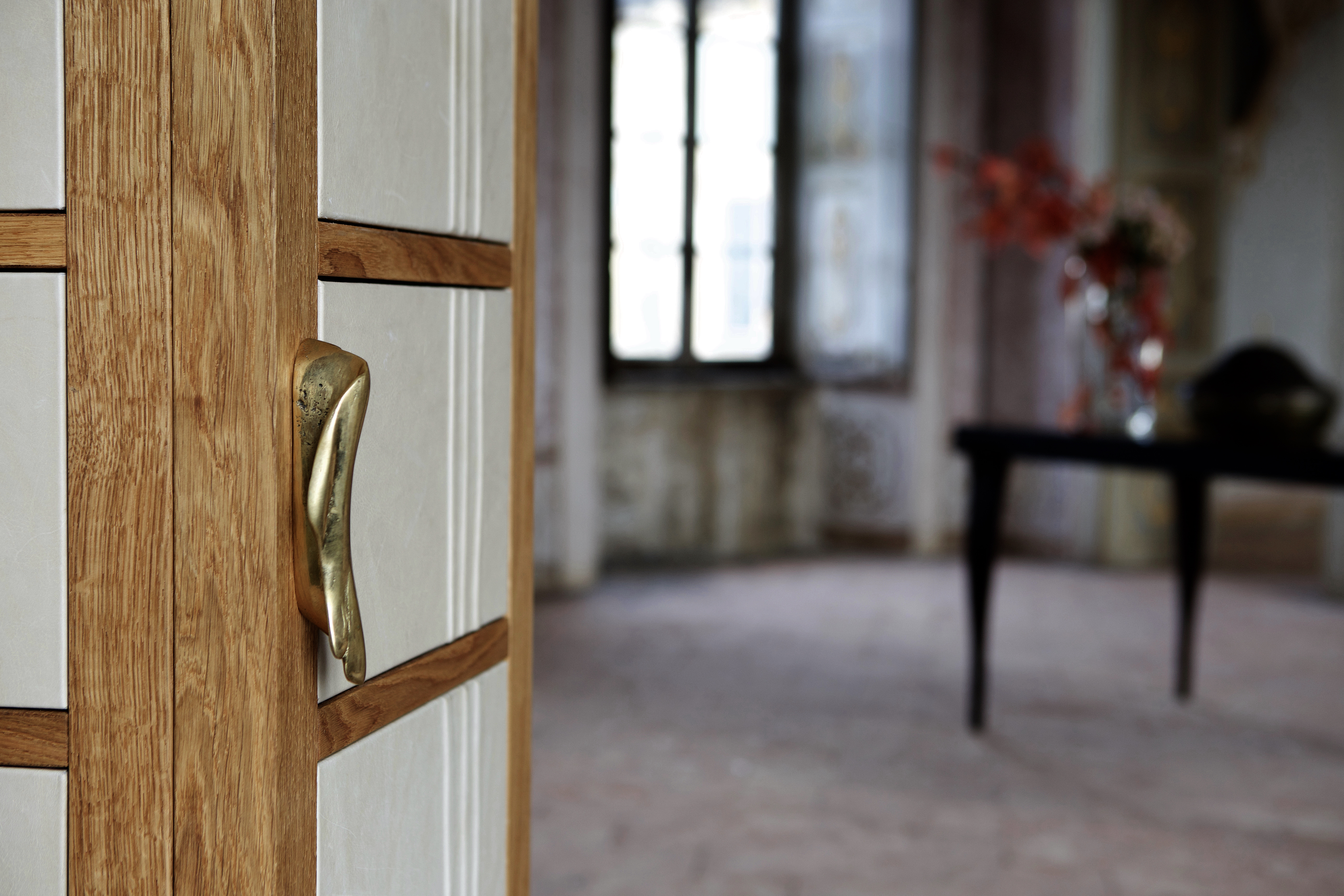 All metals, both bronze castings and brass plates are polished or patinated and left natural.

The hides used for furniture, upholstery and padding are fine aniline-dyed cowhides of European origin, all of "full grain" quality.

For some of our works, we use refined parchment leather produced in Italy from goat skins in full respect of traditional working processes.
For some accessories we import from India the precious horn of water buffalo.
We carefully select our materials from suppliers who are able to provide documentation regarding current regulations, none of the materials selected come from sources that are listed as endangered species.
Thanks to the close collaboration with our network of technicians and expert craftsmen we can develop ideas, provide accurate drafts and drawings, match samples of materials and finishes provide technical advice to support any custom project.
for more information contact us at
– info@nbmilano.com –
or our representative in NYC Angela Brown studio ABL
– studioabl@ablnyc.com –